Hébergement:
eternalhosting.net
Visit EternalHosting.net
Evaluation:

7

Fourchette de prix:

$1.2 per slot

Slots:

10 - 70

Période d'essai:

Pas de version d'essai

Promo codes for EternalHosting.net:
Server location of game hosting:

Canada QC Montreal

France Paris

France Strasbourg

Germany Frankfurt

United Kingdom London

United States CA Los Angeles

United States TX Dallas

Payment cycle:

1,3,6,12 months

Website languages:

English

More details about EternalHosting.net
Méthodes de paiement:
Support de mods:

All Mods Supported

1-Click Install & Update

Mod Manager GUI

Assistance clientèle:

Email

Ticket System

Live Chat

24/7 Support

Notes:

24 Hours Money Back Guarantee

Daily Backups

Panneau de configuration:

TCAdmin

Supports de clusters:

Free
Setup Features
Instant Setup
1-Click Mod Manager
24 Hr Money Back Guarantee
Game Switching
Unlimited Automatic RAM Allocation,
Daily Backups,
Easy to use Mod Manager
24/7 Fast Support and
Powerful Custom Dashboard
As a man or woman stranded naked, freezing & starving on a mysterious island, you must hunt, harvest, craft items, grow crops, & build shelters to survive. Use skill & cunning to kill, tame, breed, & ride Dinosaurs & primeval creatures living on ARK, and team up with hundreds of players or play locally!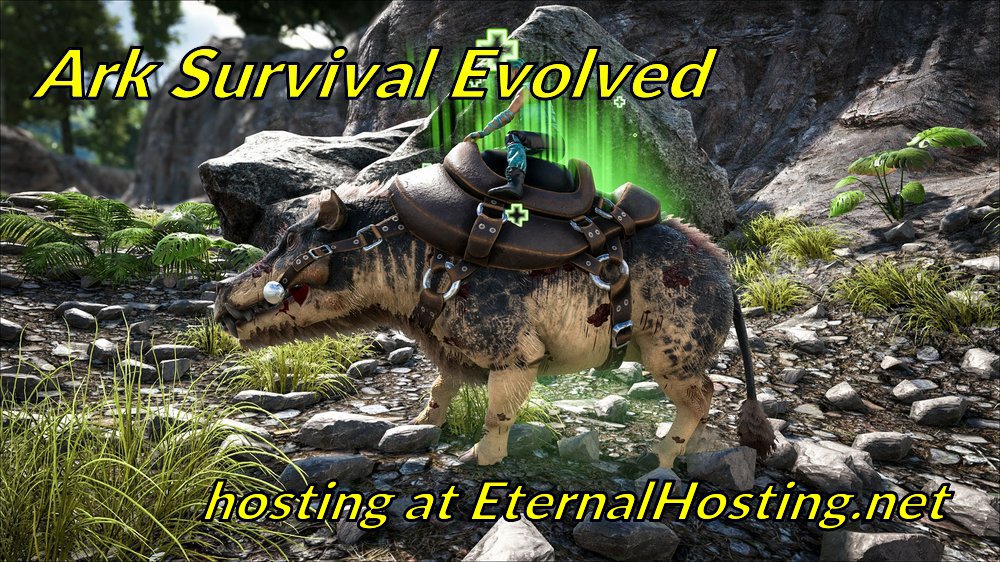 Last reviews about EternalHosting.net:
Red Flag

Everything went smoothly for months. Only a few minor problems that got resolved quickly. However...

Posted a ticket (#276311) on 05/11/2018 as I couldn't access the control panel of my server. No answer. Had a nice monologue with myself by adding notes and inquiries to this ticket.

Posted another ticket (#285136) on 07/11/2018 as my game received an update which I couldn't install since I still couldn't access the panel. No answer. At this point the server became unavailable to my players.

Posted my last ticket (#645074) on 11/11/2018 to cancel my service and account. Surprise, no answer! Had to cancel my credit card, too, to prevent them from continuing to charge it.

You probably don't want to rent a server from them. Just saying...

Zero Tech Support (Even when they mess up)

Zero customer service. I have multiple tickets open for 3 weeks now with no response. This happened in the beginning of this year also, it took 1 month to get the server back up, the gave me a $9 credit for it but then never used the credit and continued charging my card.
At this point, I'm going elsewhere and I've had to dispute my current CC charge with them because they are not responding to cancellation either.

Sedarius Romeo Arnette (owner) is a…

Sedarius Romeo Arnette (owner) is a crook, takes money for no service.