Hébergement:
fragnet.net
Visit Fragnet
Evaluation:

4.5

Fourchette de prix:

$0.88 - 0.71 per slot

Slots:

40 - 100

Période d'essai:

Pas de version d'essai

Promo codes for Fragnet:

GGS

Server location of game hosting:

United States IL Chicago

United States CA Los Angeles

United States TX Dallas

United States NY New York

United States GA Atlanta

Netherlands Amsterdam

Denmark Copenhagen

Finland Espoo

Germany Frankfurt

United Kingdom London

Russia Moscow

Norway Oslo

France Paris

Sweden Stockholm

Brazil Sao Paulo

Singapore Singapore

Japan Tokyo

Australia Sydney

Payment cycle:

1,3,6,12 months

Website languages:

English

More details about Fragnet
Méthodes de paiement:
Support de mods:

1-Click Mod Install

Assistance clientèle:

Email

Ticket System

24/7 Support

Notes:

Easy management

Full FTP access

Panneau de configuration:

Custom

Supports de clusters:

Free
Fragnet Networks AB offers customized solutions for all gaming services, allowing the customer to start with an affordable package while having the option to quickly upgrade to larger packages when needed.

Early Access Server
As this is still an early access game there are known issues with hosting this particular game, and as such we are are creating a list containing the known issues below to ensure that you as a customer are always aware of what to expect before deciding to purchase a server with us.

Known issues
Your server might not show up in the in-game server browser.
This is due to the limitations of how the browser currently works. PLEASE NOTE: You will be able to find it in the Steam Browser

General information
As a man or woman stranded naked, freezing & starving on a mysterious island, you must hunt, harvest, craft items, grow crops, & build shelters to survive. Use skill and cunning to kill or tame & ride the Dinosaurs & primeval creatures roaming the land, & team up with hundreds of players or play locally!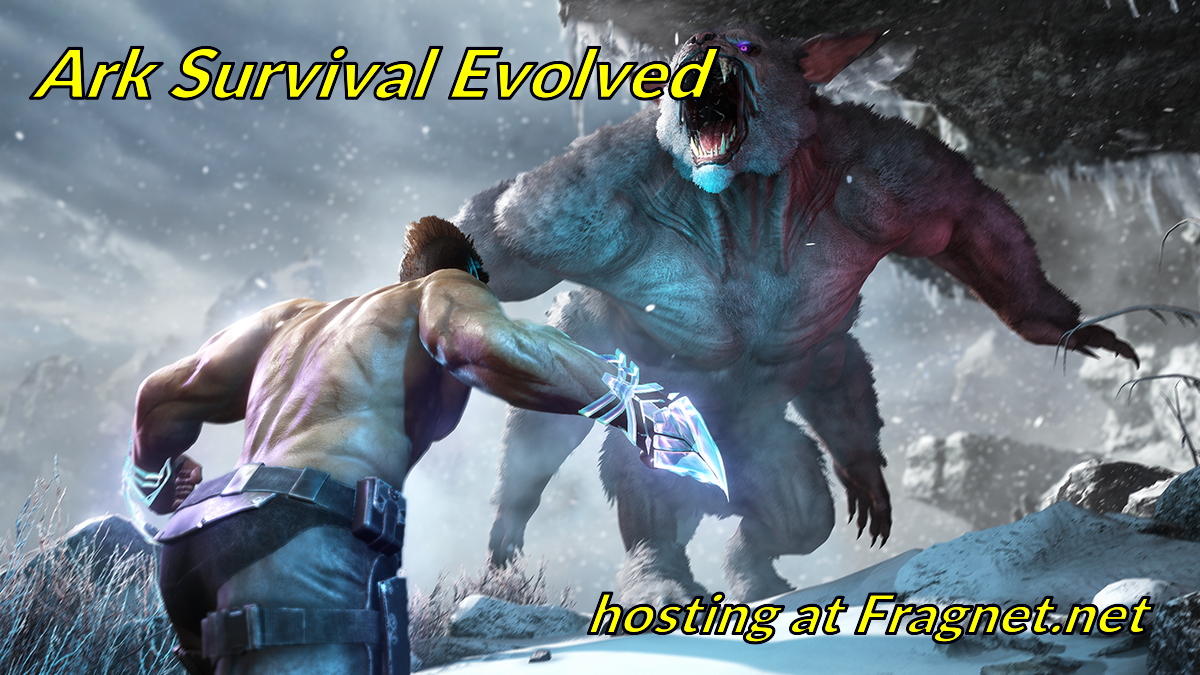 Last reviews about Fragnet:
had some difficulties with a server, and due to unforseen circumstance, had to cancel the server. staff was verry courteous and professional, and i recieved a refund with verry little hassle. i will be atempting to use them in the future for our ARK binge servers!

so i rented a game server for hong kong,but the sales website wasnt updated and so my server hasnt been setup at all.I sent a support ticket and they replied quickly and answered some of my questions nicely too,in the end i asked for a full refund and they gave me one despite their terms of service so i am happy with them

would rent a hong kong server from them if i need one in the future

Just found out Fragnet has trustpilot and after seeing the negative reviews I felt like something is wrong.. I have a Battlefield 4 60Hz server with them in Germany (closest I could find to where I live in Greece) and the ping is really the lowest I have seen to Germany (40-45ms).

Support was helpful enough with the initial configuration of the server and also got me a procon layer setup with some plug-ins.
No complains so far (been using for a month now).

I will keep the review updated in case anything changes!