Hébergement:
gameservers.com
Visit GameServers
Evaluation:

2.8

Fourchette de prix:

$0.99 per slot

Slots:

30 - 70

Période d'essai:

Pas de version d'essai

Promo codes for GameServers:

2023SALE

Server location of game hosting:

Australia Sydney

Canada QC Montreal

France Paris

Germany Frankfurt

Japan Tokyo

Netherlands Amsterdam

Russia Moscow

South Africa Cape Town

Spain Madrid

United States IL Chicago

United States NY New York

United States WA Seattle

United States NJ

United States FL Miami

United States CA San Jose

United States CA Los Angeles

United States GA Atlanta

Payment cycle:

1,3,6,12 months

Website languages:

English

More details about GameServers
Méthodes de paiement:
Support de mods:

All Mods Supported

Auto Updating Mods

1-Click Install & Update

Mod Manager GUI

Assistance clientèle:

Email

Ticket System

24/7 Support

Notes:

Free Server

5 Day Money Back Guarantee

Switch Locations

Largest Location Network

Panneau de configuration:

Custom

Supports de clusters:

Free
Installed in Minutes, Online 24x7
After your order is placed, GameServers.com's instant activation system deploys your ARK: Survival Evolved server and keeps it online 24x7, even when your home PC is off!

Simple ARKSE Server Management
Our custom control panel allows you to configure and customize your ARKSE server, upload files using FTP, install plugins and mods, switch locations, and add additional administrators.

Low Ping Game Hosting
Our worldwide network, designed by gamers for gamers, offers multiple redundant locations in your geographic region for lag free ARK: Survival Evolved hosting. Should you change your mind, you can migrate your server to a new datacenter from the control panel any time!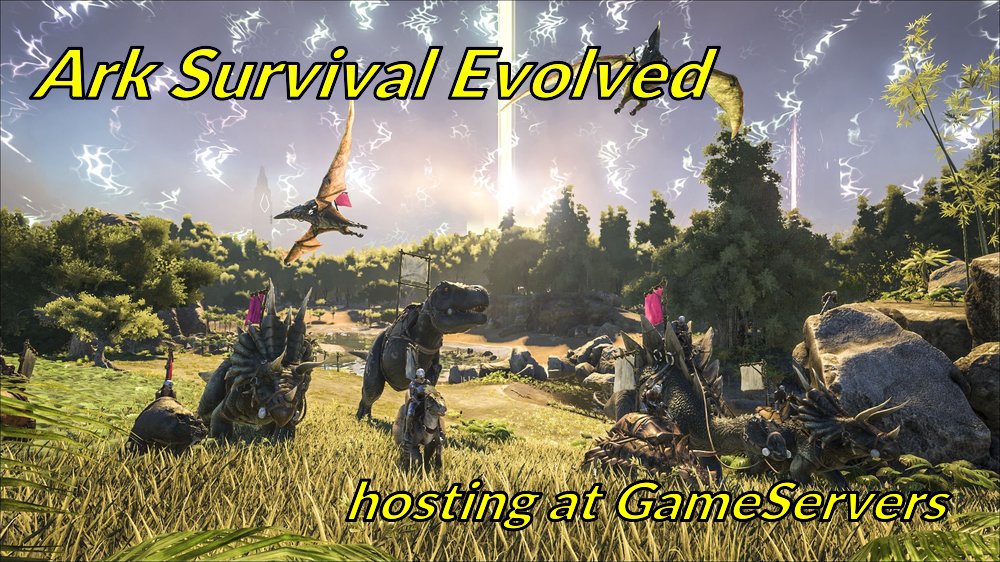 Last reviews about GameServers:
I don't think I can award this company enough, not buts no excuses.

I don't think I can award this company enough when I am only paying 90p (English cunency 99cents American) for a sever that is constantly up. For the same price of a packet of crisps a month me and 2 of my friend can have a full server to ourselves. This is amazing I'm still expecting a catch at the end of the month saying I have overrun my charge but no. The amount you pay is final. Today I put I ticket in for an error I have been getting but they solved it within 20 mins. Every time I think oh I'm paying 1$ surely this is where the catch is, this company proves me wrong.
Anyone considering hosting a server please go with this company, I've never been happier with a purchase in my life.

Ordered a RUST server

Ordered a RUST server. Server was bugged and AI animals couldn't move. Changed a setting which is the only way to fix the issue, server starts crashing every few minutes.

Support said the map size was too big (which was default!) and told me to purchase more memory for the server.

Will be utilising the 5 day refund.

Gameservers team are seriously the most…

Gameservers team are seriously the most responsive and helpful people that I have ever dealt with. The service is unbelievably great!

I am seriously happy with the service and will most definitely continue using Gameservers to host my servers. It couldn't be more pleasant than this to host a server. Thank you to the team at Gameservers.