Хостинг:
craftandsurvive.com
Перейти на CraftAndSurvive
Рейтинг:

2.1

Диапазон цен:

$0.45 - 1.87 за игровой слот

Слоты:

10 - 60

Пробный период:

Нет пробной версии

Промо-коды для CraftAndSurvive:
Расположение игровых серверов:

Canada QC Montreal

France Paris

Australia Sydney

Germany Frankfurt

United Kingdom London

United States CA Los Angeles

United States TX Dallas

United States NY New York

United States UT Salt Lake City

United States NC Charlotte

Платежный цикл:

1,3,6,12 месяцев

Язык вебсайта:

English

Дополнительно про CraftAndSurvive
Методы оплаты:
Поддержка Mod-ов:

All Mods Supported

Auto Updating Mods

1-Click Install & Update

Mod Manager GUI

Клиентская поддержка:

Email

Ticket System

Live Chat

24/7 Support

Примечания:

24 Hour Money Back Guarantee

Automatic Updates

Automatic Backups

Панель управления:

TCAdmin

Поддержка кластеров:

Free
BACKUP RESTORE SYSTEM
We back your server up every 15 minutes. Your backed up files are sent to our offsite backup system and should you ever want to restore them we have a simple tool. Choose the backup and click restore button, choose just the world or all files.

EASY CONFIGURATORS
We have your standard text editor, but for novice users, we have a carefully designed "easy configurator" which makes changing your server settings as easy as possible. Drop down menus and text input areas, click save and you are done.

STEAM WORKSHOP
With our mod workshop tool you can easily download thousands of ARK mods straight to your server, gone are the days where you must upload large files via FTP. Simply put the mod id in and click download.

24-HOUR SUPPORT
We have fully trained staff working around the clock so should you need us for anything we are always waiting for you. Tickets are answered on average in 20 minutes and resolved fast.

BEYOND-API PLUGIN SUPPORT
Install Beyond Api via 1 click Install button inside our Mod Manager. Request in support ticket from our client area for DLL access to upload your plugins via the File Manager.

ALL MAPS SUPPORTED
We support all maps, even custom built maps. You simply use the drop-down menu to select which map you would like and click save. Our system does the rest.

DDOS PROTECTION
We have the latest 2018 DDOS protection in place to make sure that no disgruntled players can aim an attack at your server and cause damage to your player base.

ADVANCED CONTROL PANEL
No expense has been spared on the development of our control panel which is an industry leader. With full FTP, built in file manager, built in MySQL manager, easy to use configurators, PID, stop, start, scheduled tasks, a glossy modern look and much more.

WORLDWIDE LOCATIONS
We have 15 data centers throughout the world. Including Dallas, New York, Oregon, Los Angeles, Charlotte, Montreal, Sydney, Paris, London, Frankfurt and many more. We have got the globe covered.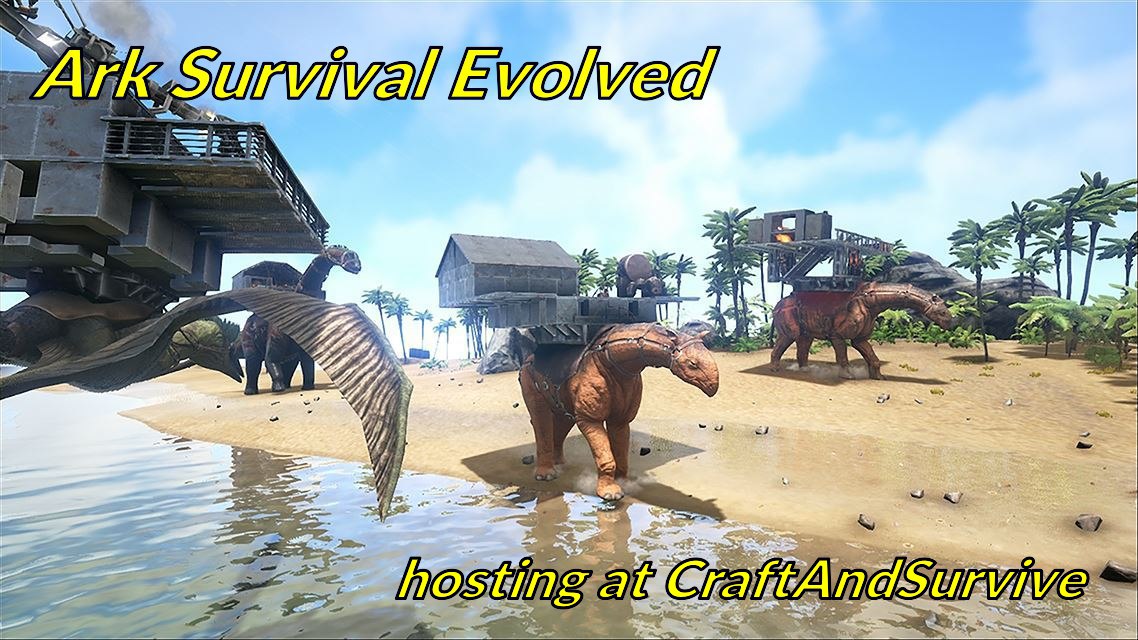 Некоторые обзоры about CraftAndSurvive:
False Advertising

I went to order a new server from CAS 2 weeks ago and noticed that their advertised prices on the search engines AND on their own website do not match what they actually charge people. I spoke with a customer support representative through their site and was told "they had to rebuild their website due to a server going down" and they "lost all their data and backups." Fair enough, still doesn't explain why their outbound advertising isn't fixed, that should be the first step in a price structure change.

Decided to go back today and see if they fixed the issue, and they still have not. They are advertising a 7-Days to Die server on their main page at $0.20 per slot, however in their order system the cheapest that I have been able to find is $1.01 per slot.

Everyone has "server malfunctions" and responsible businesses fix the issues. False advertising, however, is a good way to lose trust and respect as a business quickly.

A reliable service

A reliable service. Support is responsive too. Only random hiccups here and there.
I have no idea what their volume is or how many staff they have, but it feels like they are doing a lot with a few. They are doing it thought. :-)
Great value!

Powerful but no longer affordable

Pros: Their admin interface is one of the easiest to use of any hosting service

Cons: They have significantly increased their prices and the cost outweighs the usefulness. Also their customer service is very slow to respond.